The Beer Stash - Deleting and Quick Add
New upadte for The Beer Stash! It took longer than it probably should have but I've added deleting of Stashes and beers in your Stash.

Note the minus buttons on the same line as the Stash name and beer. This deletes them! Don't worry - the app will ask you before it does anything. There is no way to recover a Stash or beer once you've deleted it so be careful!
As you can also see in the above image, I've added a column for the ABV of the beer. It will be whatever I get from Untappd. If the beer has already been imported, then it will not show the ABV until I the next time the beer is pulled from Untappd.
Also added was a feature that I would have never thought to implement if I didn't release my app quickly - quick add!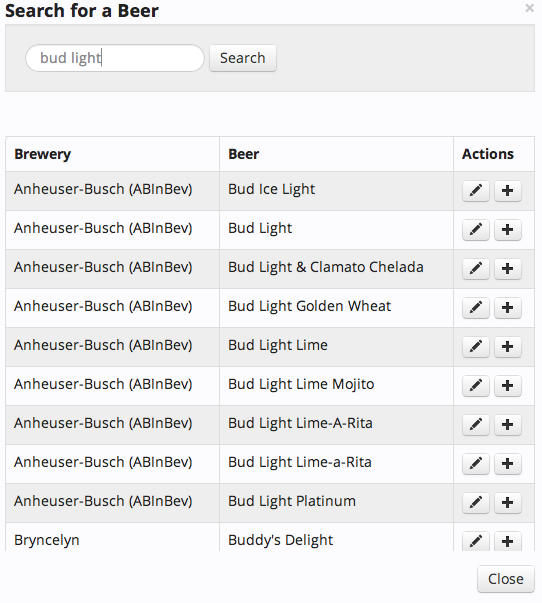 There are now two action buttons for each search result. The pen button takes you directly to the notes. Exactly as it was before. The plus button now adds the beer in place, without asking you for notes, and keeps you on the search screen in case you want to add more.
One last thing I got in here was a home page "widget" that shows the last 10 stashed beers. This will be updated once I get user home pages and beer pages sorted.
I really wanted to get paging through search results done but I just haven't had the time. I wanted to get this out sooner rather than later.