The New Homepage Welcomes Everyone
Today brings two updates! First, and the only visible one, is a redesigned homepage to make it look less like a 3 year old designed it and more like a 5-6 year old. The old home page was very much thrown together and unprofessional. Hopefully this will draw the attention of a million more beer drinkers.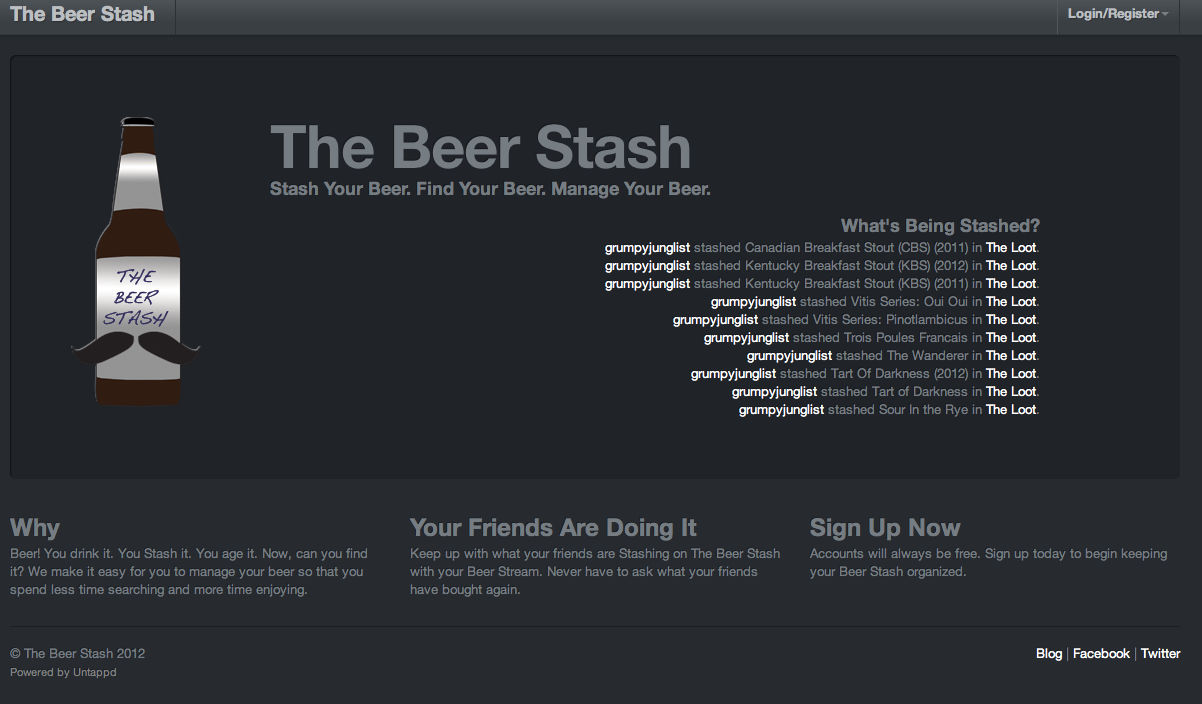 If anyone has any suggestions, I'm willing to hear them (or drop me a line in the feedback link on the site itself).
The second update I am a little reluctant to talk about until I get everything sorted out with it, and you may not see any results from this for a while, if ever, but falls under the umbrella of "why you should use the site." I've implemented the framework already. What can you do now to take advantage of this new functionality? Nothing! Just continue to use the site as you usually do and if all goes well, in a few months time, I will have a surprise for you!